Links to External Sites
Links
The links on this page are to other external websites that we hope may be useful to you.
Dovers Green School is not responsible for the content of external sites.

Our vision is for a highly educated society in which opportunity is more equal for children and young people no matter what their background or family circumstances.

Search the official database of schools in England:
Mixed and single gender schools, primary, secondary, special needs, state and private schools.
Gov.uk - Education and Learning

Get help if you're at school, planning to go on to further or higher education, looking for training or interested in a student or career development loan.
National Association for Gifted Children

NAGC is an independent charity which works with the whole family to support the child who is gifted and talented. We hope this website helps you with the support you need.

This section contains information on curriculum requirements for state schools. The state sector comprises maintained schools, academies and free schools.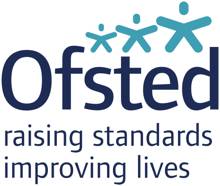 Ofsted is the Office for Standards in Education, Children's Services and Skills. We report directly to Parliament and we are independent and impartial. We inspect and regulate services which care for children and young people, and those providing education and skills for learners of all ages.

Parent View gives you the chance to tell us what you think about your child's school. Parent View asks for your opinion on 12 aspects of your child's school, from the quality of teaching, to dealing with bullying and poor behaviour. We will use the information you provide when making decisions about which schools to inspect, and when.