Happy Children Learn
Happy Children Learn
Your child's three years at Dovers Green will lay the foundations for a successful education. It is a time when a love of learning is fostered and personal and social skills mature. We aim to challenge and inspire every child.
The curriculum has been planned so that the children have a challenging and stimulating experience of school within a supportive environment. We put an emphasis on praising what children can do whilst supporting in areas of difficulty. Children are encouraged to make decisions for themselves, organise their resources and to be as independent as possible.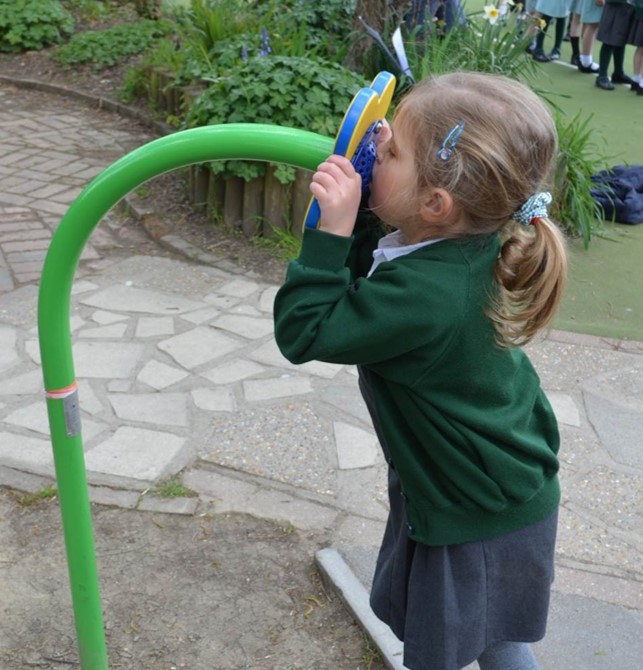 The school offers excellent facilities. Our bright, spacious, well equipped classrooms lead to a covered terrace, extending the learning environment for each class. The extensive school grounds offer lots of exciting learning and playtime opportunities for the children. Playground markings encourage children to reinforce their learning through play and there is also imaginative play and climbing equipment. The children watch their plants grow in the vegetable patches and near the pond there is a sensory garden with specially chosen shrubs, bulbs and flowers to encourage visits from butterflies and insects. For those children who like a quiet playtime there are seating areas where they can read, draw or just talk to their friends. If a child finds they are alone, standing at the buddy stop alerts the playground friends that they would like someone to play with.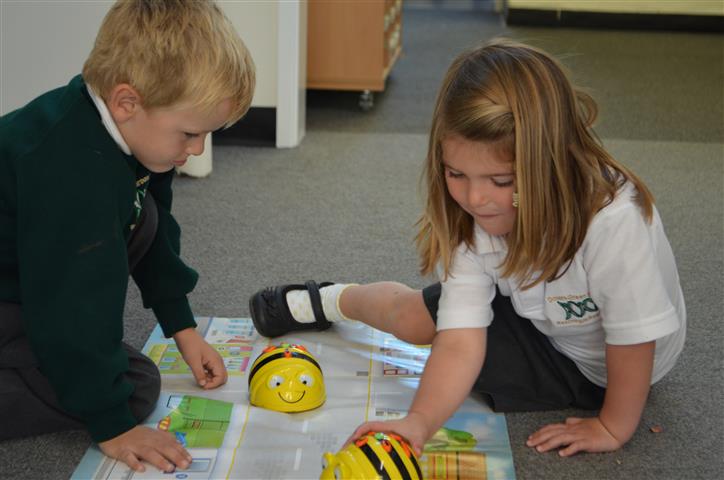 Learning to live in a technological society is becoming increasingly more important and therefore Information Communications Technology (ICT) is embedded into every area of the curriculum. Children have access to an interactive whiteboard in their classroom, a wireless laptop system, iPads, programmable toys, digital cameras and small child friendly digital movie cameras. Children learn to use the computerised library and are encouraged to take books home to share with their family.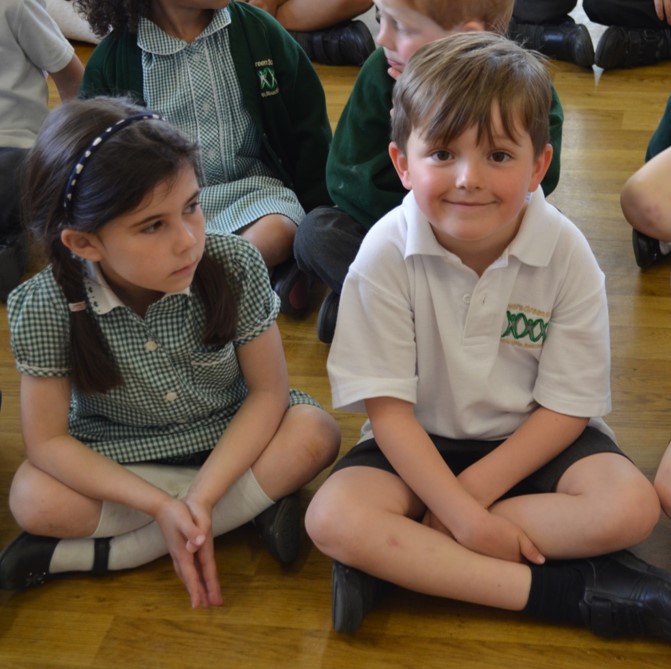 Collective worship, in the setting of a school assembly, gives children the opportunity to explore, reflect, share and celebrate issues which are central to the life of the school, to think about the needs of others and develop a sense of community. We follow the Surrey Agreed Syllabus for Religious Education with the main focus on Christianity although the children are introduced to aspects of Judaism and Islam during their time with us.
Development of the whole child is of prime importance, so as children move through the school they will be given responsibilities and a wide range of experiences and opportunities to help them become independent and confident learners, equipped for the next stage in their education.
'Pupils make excellent progress and achieve very well.'
OFSTED APRIL 2009
'Relationships with adults are extremely positive, and pupils want to do well.'
OFSTED APRIL 2009
'Pupils tell of feeling very safe, and know who to approach with any problems.'
OFSTED APRIL 2009